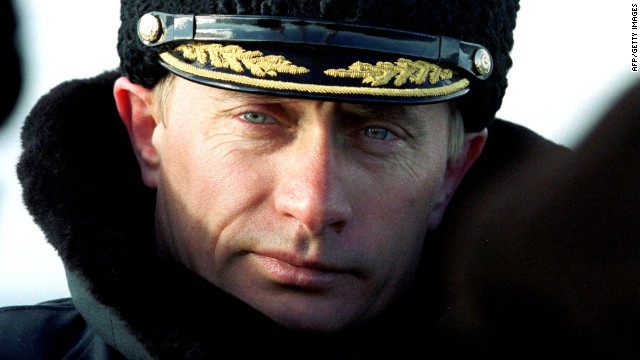 The Ukrainian crisis, if that's what it is, is quite instructive. Not, though, in the obvious way. I fear it tells us something about our politicians which might be quite alarming.
Increasingly Western politicians' success comes not as a result of their intelligence, strategic brilliance or even ideas. It comes as a result of their ability to communicate.
Soundbites on TV, the ability to fire out sharp and witty Tweets decrying their opponents, being able to deliver the key messages their advisors have crafted for a 23 second slot on the news. All vital skills. Combine this with the ability to use social media to raise money, as well as the skills required to work your way up the greasy pole in the first place and stay on the right side of the 24-hour media, and you have the ideal modern, western politico. Doesn't put their foot in it, looks good on whatever their country's version of Question Time is, capable of scoring a point off the other lot.
Barack Obama is the alpha male of these politicians; the one leaders of other countries try to emulate. His jokes are funny, his soundbites effective and his ability to raise cash without relying entirely on corporations unsurpassed.
Vladimir Putin is not. Whilst Obama was working his way up from city to State legislature with an eye on funding a Senate run if he could afford the TV spots, Putin was a senior KGB officer, working amid the collapse of Europe as we knew it and dealing every day with the deployment of power and influence.
Of course the reason Putin hasn't had to develop Obama's skill set in so many of those areas in which the US President excels is that Russia wasn't even pretending to be a democracy when Putin entered politics, and now that it does pretend to be he really only has to pay lip service to it.
Obama, who was described by one US Senator this week as "playing marbles whilst President Putin plays chess", is often praised as a "digital politician". Modern, they mean, up to speed.
Vladimir Putin isn't a digital politician. He doesn't need to be. But I can't shake the feeling that the fact he has spent the last 30 years learning how to take and then wield power on a complex geo-political stage rather than Tweet pictures of his dog may be standing him in rather better stead this week than his more celebrated opposite number in Washington.
Sure, Presidents are advised by legions of experts, but where the balance of power in Europe is concerned, in in terms of judging how players will react, you get the impression that this has been a week when analogue has won the day. 
Much is being made this year of the anniversary of the start of WWI. Looking back at the events which led to that I'm not sure any of the key political players spent any time using focus group data to decide which colour tie to wear. On all sides, rightly or wrongly, they considered the future of a continent, indeed a world. Huge ideas, shaping and breaking nations. Ideas, responsibilities and decisions which extended behind a headline.
Are modern, Western politicians capable of doing much more than winning elections these days? Given their performance in foreign policy since 2001, you wonder, don't you?